Introduction: IoT in Retail. 
Among many technologies that are changing the way business is done in modern times, IoT in retail is one of the most exciting ones. Multiple sectors have started adopting IoT. Out of all, retail is one such sector that is observing revolutionary changes.
Using this technology, retailers can transform how they perform their day-to-day tasks. IoT consists of multiple devices, sensors, and software.
Also Read: How Artificial Intelligence Helps Retailers and Customers in Long Run.
Moreover, for the retail business, IoT is the best bet to cut operational costs. It also helps the retailers to improve efficiency and establish a better inventory management system.
Here we will provide some examples that define how IoT is changing the face of our retail sector.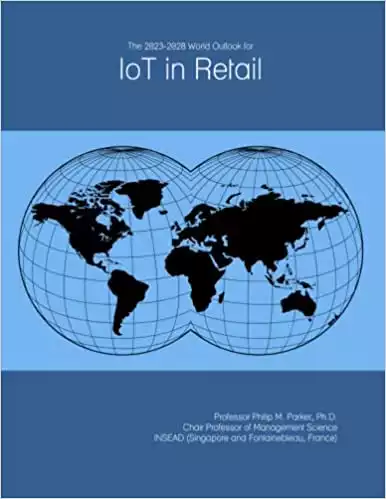 Excellent Ways IoT is Useful in the Retail Sector
The user's overall shopping experience transforms through the entry of the IoT in retail industry. It also helps you to provide effective retail management solutions. Some examples given below will illustrate this point better. 
Amazon Go
The Amazon physical stores have incorporated a powerful IoT system.
It helps in creating a seamless transaction process for its employees and customers.
In these stores, customers have the freedom to put the items they want to buy in their basket and come out of the store. They don't need to wait in queue at the cash counter. You may be wondering how this works?
Here, the tags attached to the products in their baskets are scanned automatically when a customer exits the store.
The prices of the products are then charged from the customer's Amazon account automatically.
Such smart tags not only create a smooth shopping experience but also act as an anti-theft prevention device.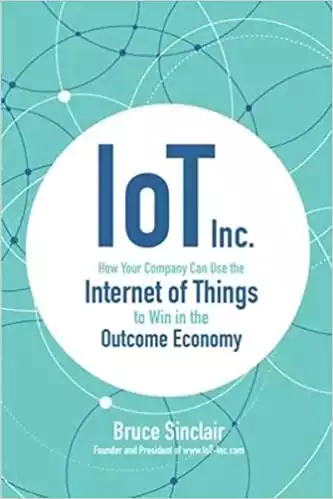 The Dandy Lab
This start-up is using the IoT to help its customers have an exciting in-store shopping experience.
When you enter the store, your movement is captured by multiple sensors, Wi-Fi Routers, and a powerful algorithm backed by data analytics.
All of these devices work in sync to help the customers and the staff members. Here, you will find tablet screens placed on the shelves and a stylish wall panel that is connected to a webcam.
It allows the customers to communicate with the manufacturers or designers of the products displayed in the store.
They can give their input regarding any design alteration.
It also has mobile experience analytic software.
The software can accurately determine how many people have entered the shop by scanning the Wi-Fi signal of their mobile phones.
Ocado
Ocado has extensively used IoT to automate its packaging services.
Their success in automating their packaging service has made them the largest of its kind of operations globally.
To automate their entire packaging process, they use a wireless control system.
It can control and coordinate the packaging process of millions of grocery items. It has helped them to speed up the packaging of goods when a customer places an online order.
They have employed 1000+ robots in this system to offer better ensure accuracy and efficiency. They continuously scan thousands of packages that contain an upward of 47,000 items.
It has ensured that deliveries are made accurately and on time.
Ocado is an excellent example of the implementation of IoT on a grand scale.
Intel Retail Sensor Platform
The Levi store collaborated with Intel on their "proof of concept" project.
It deals with providing real-time inventory monitoring.
In this system, a simple plug-and-play device with an RFID antenna is installed in the store. Furthermore, all the items that are displayed in the store with an RFID tag. 
The antenna in the store automatically scans the sales floor at regular intervals. Hence, this allows them to give accurate information regarding the number of items available on the shelves.
In case it finds one or more than one item is running low, it provides a low stock alert for their timely replenishment.
Costa Coffee
Costa Coffee is a renowned company that implemented a smart vending machine solution at their stores. This system features a highly interactive digital screen for the customers to choose their pick of beverages.
It has incorporated a cashless payment system and remote temperature monitoring sensors. Furthermore, it also features a secure loyalty card connectivity system for the vendor.
Using this service, Costa Coffee is able to get real-time information about cash collection, restocking, and others. Lastly, this has drastically reduced their overstocking problem.
Additionally, it has also ensured that their customers have a fantastic experience at their store.
Also Read: AI & data-driven Starbucks – Deep Brew.
BASF Wine
The BASF Wine of Germany has also utilized IoT to provide a better experience to their customers. This technology allows the customers to find out which wine taste they like the most. All they have to do is enter their likes and dislikes on a device as soon as they arrive in the store.
The moment they do this, the wine bottles that share those preferences light upon their respective shelves. Moreover, it has made the selection of wine relatively easy for the customers.
Also Read: Self taught AI will be the end of us.
Conclusion
We hope that we have given you a birds-eye view of how IoT is changing the retail sector for good. Also with the consistent expansion of the technology era, IoT undoubtedly is the big thing in the next decades. So, ultimately you should not avoid it. Now, if you are a retailer and want to scale your operations, you should look forward to integrating IoT to taste the sweet fruits of it!