Introduction
AI is driving innovation at Starbucks, with deep brew their AI and ML program. Having been inside a Starbucks store, you would agree it's just like a regular coffee shop with espresso shots and lattes being served, coffee being ground, and customers talking to the baristas. Serving more than 100 million customer occasions across 78 markets requires Starbucks to have perfectly orchestrated processes and invest in technological innovations to transform from a beverage supplier to a data-driven tech company. Deep Brew is the brand's AI-based platform that drives the brand's personalization engine, optimizes store labour allocation, and manages inventory in stores.
Also Read: The internet of everything – Our relationship with the internet
Deep Brew was launched in 2019 but Starbucks' data transformation began much earlier. Let's examine how Starbucks has used data to create value for their business and customers before we explore their AI-driven platform that helps them serve their data-driven coffee – reinforcing their position as a top coffee shop.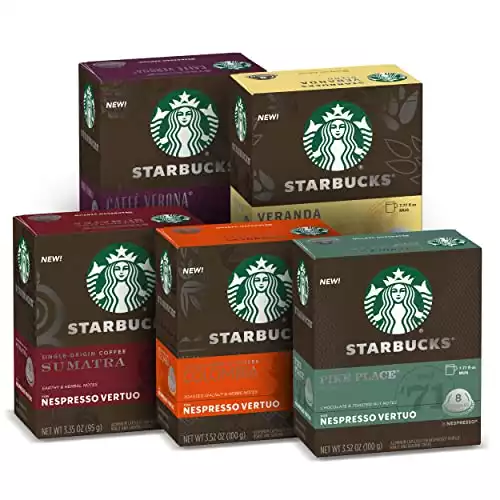 In 2011, Starbucks launched their mobile app, which was their first step into data and analytics. They discovered that it was one of the most important drivers of their digital transformation. 
It was intended to be used as a loyalty program, allowing customers to earn stars with every purchase and redeem them in their next order. Eventually, the app became a hub where customers could find out about menus, store locations, and hours of operation. The app provided Starbucks with information about popular store locations, drinks, and times of the day based on customer activity.
Starbucks today processes a quarter of its 100 million weekly transactions through its mobile app, and the trend has accelerated further owing to the social distancing measures. 
Also read: Coffee X – Robotic coffee shop
Starbucks' digital flywheel strategy included allowing users to order from their mobile apps in advance and collect them from store windows or by walking into the stores. The brand capitalized on the power of AI and marketing to expand its application features. Starbucks now has four digital components to its flywheel – a reward program, personalization, payment, and ordering.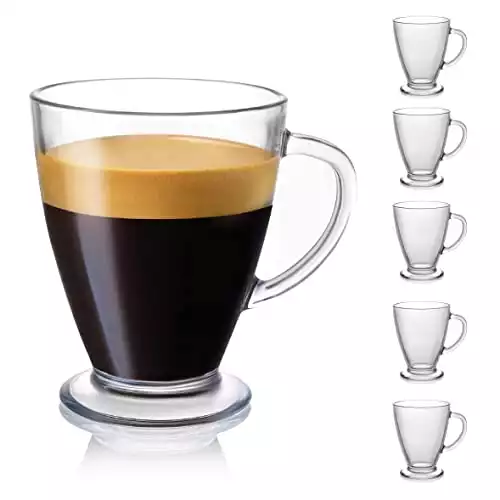 Digital innovation at Starbucks has undoubtedly been credited with driving growth; they have established themselves as experts at creating loyal customers through the use of data.
Source: YouTube
How Starbucks creates value out of data and AI
Coffee brand executives realized that using data analytics to maximize their customer lifetime value (average purchase price per customer per visit, number of visits per customer per year, and average customer lifetime) was going to be the key to achieving unbeatable competitive advantage. 
Also Read: Amazon and data collection
Using data analytics, the coffee company was able to maximize customer lifetime value, while at the same time reinventing their brand offerings:
Personalized recommendations
Starbucks personalized the customer experience for every customer based on their unique preferences and spending habits by collecting and analyzing a vast amount of data on customer spending and preferences. Through analysis of past orders and patterns, the app can suggest food and beverage choices, but also send tailor-made deliveries.
Starbucks builds a deeper connection with customers by sending real-time triggers and push notifications. Buyers are delighted that the brand caters to their preferences and delights them with a tailored experience.
Also Read: Beastro by Kitchen Robotics
Innovation and new product offerings
As well as personalization, Starbucks creates new products using the data collected through their digital flywheel. Their innovative products such as non-dairy or unsweetened drinks, summer special drinks, or new home consumption products were the result of analysis of users' preferences.
Source: YouTube
Starbucks found, for instance, that 43% of tea drinkers do not add sugar to their tea, and about 25% of iced coffee drinkers do not add milk to their beverage when consuming it at home. According to TowardsML, these insights led to the development of two unsweetened ice tea K-cups – Mango Green Iced Tea and Peachy Black Tea. Additionally, they developed pumpkin spice caffe latte and iced coffee without milk or added flavors as a result of their data efforts.
Opening new store locations
Starbucks may seem like they have shops popping up everywhere, but in reality, the flywheel data helps them figure out where every new store should be located. Coffee giant uses data and AI to forecast revenue based on variables such as income levels, traffic, and competitor presence, and determine where the next big growth opportunity lies. This gives them the opportunity to minimize the risk, as well as position the new store in an area targeted to a specific audience.
Also Read: AI enabled smart kitchens
With Deep Brew, they can not only personalize drive-through experiences but also automate time-consuming tasks such as inventory management and preventive maintenance on their internet of things (IoT) connected espresso machines.
Technology and automation in the workplace usually lead to people being concerned that their jobs are being taken over by robots and machines.
Deep Brew uses AI technology to help amplify human connection through technology. The wide range of AI tools will enhance every aspect of the business and the customer experience.
Also Read: Amazon is using AI in almost everything it does.
In many ways, Deep Brew is more like a super-smart sidekick to the human barista, helping with inventory management, supply chain logistics, and replenishment orders, saving partners time, anticipating staffing needs and creating schedules. This can also help with predictive maintenance, allowing staff to know when a coffee machine needs attention.
The Roadmap of Deep Brew
Initially, Deep Brew gained exposure to reinforcement learning and machine learning through strategic initiatives from competitor McDonald's acquisition of Dynamic Yield, which was aimed at bringing reinforcement learning and machine learning to fast food. The event caused Starbucks to start looking for a response and to think about integrating machine learning into their own business. It was the perfect response and solution to the fast-moving market changes.
Also Read: Inside Amazon's Smart Warehouse
Deep Brew was particularly instrumental in the COVID world drive-thrus last year. They could use it to customize the recommendations that appear at drive-throughs at various stores. In addition to other factors such as the time of day, the amount of traffic, and the day of the week, every store has its own personality. Each of these points was incorporated into Starbucks' recommendation system based on Deep Brew.
Inner workings of Deep Brew
Deep Brew is enabled by all the data and foundations Starbucks has – their enterprise data analytics platform, EDAP, or their data lake that unifies all the data sources. From the lake, the data is loaded into Deep Brew, run through a compute layer, and the output is delivered to a variety of touch points, including the mobile app, digital drive-thru, website, and social media.
Also Read: Love, AI and Robots – Love stories from the future.
In spite of this, Deep Brew is both challenging and complex to put together since it is a cross-functional system. All of the other components of the solution should be considered, such as data collection, data verification, feature extraction, process management tools, analysis tools, etc., so that the solution can be successful. The challenge of unifying all other teams and making them understand its importance can be extremely difficult.
What does the data-driven future of Starbucks look like?
As part of its digital flywheel initiative, Deep Brew has been a huge success for Starbucks. The company has grown its customer base to nearly 18 million by the end of 2019, which led to same-store sales growth of 6% in the United States.
Also Read: Predictive Analysis Amazon
In addition to the numbers gains, the AI platform has clearly helped create a self-sustaining coffee brand that is a data company. The more data Starbucks collects, the better it is able to make business decisions to grow.
Starbucks employees and partners can devote more time to what matters most to them – coffee and the customers – thanks to an AI-driven sidekick. Offering radically personalized, thoughtful products to customers gives them a sense of belonging and positively impacts their feelings towards the beloved coffee brand.
As a result of operating world-class technology, the coffee chain has also been able to attract some of the best talent in technology, stealing away candidates who aspired to work for tech giants.