Introduction
Dating apps have become popular methods of meeting people in today's world. You don't even have to leave your house to find someone new! However, with technology improving and dating websites becoming more advanced, and the rise of AI in all aspects of life has dramatically impacted the way we date today.
The use of AI in dating apps can improve the overall experience of individuals trying to find someone who is compatible with them. Dating apps constantly develop new features that rely on artificial intelligence to improve user experience, search and match algorithms, suggesting dating places, ideas and activities based on the common interests and patterns.
In this article, we will discuss how AI is used in dating Apps for data, insights, patterns and better matching experience; algorithms encourage users to get to know each other, and artificial intelligence improves the courting experience.
Also Read: The internet of everything – Our relationship with the internet.
Data and Insights
AI is a powerful tool for dating apps. It can provide realtime intelligence about the users and help apps identify products and services that are most relevant to the users in the quest to find a compatible partner. An AI system can monitor user behavior and when it detects that someone has recently added a new photo, changed their profile, or joined a new group, the AI system can predict what they're likely to do next based on what they've done before. This kind of predictive intelligence helps apps to provide more effective ways of profiling users to get them better matched.
AI-Powered Dating Apps and Better Matching Experience
AI based dating apps overcome challenges by using artificial intelligence (AI) algorithms that learn from user behavior and preferences to make informed matches between users. AI based dating apps use machine learning to identify potential matches and predict common elements of interest by garnering insights through data. They identify, behavioral patterns and one's likes and dislikes to search and match potential partners that are compatible. This can improve your dating experience by helping you break ice if you have common habits.
The following are some benefits of using an AI in the dating app:
More Flexible Matchmaking Services
Dating apps use AI to analyze chats, calendars, activities between its users to determine their compatibility and suggest when they should meet. They can help you shift towards a more "intentional" style of dating and desired more organic, natural interactions with potential significant others, versus participating in multiple casual dating connections. This will help you save a lot of time and focus your attention on opportunities that best suit your interests. AI gives you a good idea of what kind of person you're compatible with before you even meet them.
Better Relationships
Another great benefit is that it helps you build stronger relationships with your matches, as they can help guide you through the process and steer clear of any bad matches so that you don't waste time or invest in relationships with them. This also means that they can offer advice when needed, improving communication with your matches and improving relationships overall.
Better Communication
Ai-powered dating apps can also help improve communication between potential partners, as there are fewer misunderstandings due to miscommunication and more chances for everyone involved to understand what the other person wants from them during conversations on these apps.
Better Customization via AI
Ai-powered dating apps allow users to customize the app based on their preferences. The app can be customized by the user to meet their needs, like setting a preferred age range, gender, location, and other preferences.
Prescreening Based on Images and Texts Sent
Prescreening is another feature that allows the AI-powered dating apps to match you with other users based on your texts and images that you send out in real-life conversations or even when you talk to someone in person or over the phone etc. so that they can give you an idea about the kind of person they are talking about before meeting them in person themselves!
Algorithms Encourage Users to Get To Know Each Other
In the world of online dating, algorithms are a way of life. The most popular dating apps use algorithms to help users find the best matches, which can be a great way to meet new people. However, there are some drawbacks to this system. For example, the algorithm's design often suggests men for women who may not be interested in dating. As a result, women might feel pressured into trying out different profiles until they find one that works for them. Algorithms can help with this challenge and let the users select their dates based on preference matching, and pattern matching.
Social Media Behavior Matching
Social media behavior matching is a method of matching users based on the information they have shared on social media sites. In other words, it uses the data you provided to Facebook or Instagram to match you with other users who share the same interests. This type of algorithm can be used in dating apps to suggest potential matches for you based on your likes, interests, and past interactions with other users.
Contextual Matching
Contextual matching is a form of relationship intelligence that uses your previous interaction with another user to suggest potential matches for you based on their background and interests. For example, suppose you recently messaged someone from Tinder who is also from your hometown. In that case, this app may suggest a new match for you because it also knows how well your two profiles matched together based on their shared location information.
User Interface Design
The first way algorithms encourage users to get to know each other is via user interface design. The user interface, or UX, of an app, can be designed to help people feel more comfortable interacting with each other in a social setting.
For example, if you're using a dating app like Tinder, there are several ways that the UX can be designed to encourage users to get to know each other. One way is by allowing swiping past profiles without clicking on them. This makes it easier for someone who isn't interested in seeing more than one message at a time and doesn't want to scroll through all the profiles in their feed.
Another way that the UX can be designed to encourage users to get to know each other is by limiting your options on the app's home page. For example, if you have many options for matches on your home page, like on Bumble, Match, and Hater (all owned by IAC), then these apps will show fewer matches from people who aren't in your network. This allows you to see only those profiles most likely interested in chatting with you based on things like distance from where they live or common interests that they've shared.
Breaking Down Barriers to Communication
Algorithms are used by dating apps to help users communicate with one another without having to speak directly with each other first. For example, if you and your crush haven't spoken in a while but recently updated his profile on OkCupid, the app will automatically suggest that he/she send a message to you unless he/she explicitly says otherwise (which is why it's important not to ignore these suggestions). This allows users to bypass some of the awkwardness associated with trying to start conversations with someone new online—especially when it comes to online dating.
Gender-Preference Algorithms
Gender-preference algorithms are a way for dating apps to give users a more personalized experience. For example, if a user is looking for a woman, the dating app may suggest that she looks at men within her preferred age range and location. This allows users to find potential partners based on their interests and wants rather than what they think they should be interested in or want.
Use of Data and Customer Feedback
Dating apps have access to much personal information about their users, including their location, age, and sexual preferences. They also use data from other sources like Facebook and Instagram to learn more about people's personalities and interests to match them with others who also have similar interests.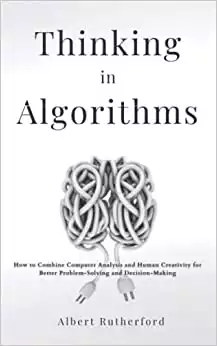 Artificial Intelligence Improves the Courting Experience
Many things can make or break your chances when you're looking for a new partner. From looks to personality, financial stability to career prospects, a lot of things go into deciding who you'll be spending the rest of your life with. However, even if all these factors are taken care of, one thing remains important: compatibility. While you may not be able to change how others look at you or how much money they make, you can still work on improving your personality and making yourself more compatible with them. That's where artificial intelligence comes in! AI technology has been making strides in recent years and is now used in many ways online. There are several ways that artificial intelligence improves the courting experience:
AI helps you find love online by identifying your likes and dislikes
The ability to tailor your profile based on the information you provide about yourself or others' profiles
AI helps you find love online by understanding your personality
AI helps you find love online by anticipating your future preferences
The ability to match people based on their preferences
The ability to provide a personalized experience when interacting with other individuals.
Find a Good Time and Place to Meet
Gauge Your Compatibility
Help You Develop a Personalized Dating Plan
Also Read: Best Examples of AI in Everyday Life
Wrapping Up
Dating apps, which depend on huge amounts of personal and social data, are more likely to thrive with the help of AI-driven UX design. The deeper insights dating apps can glean from that data will allow them to provide an experience tailored much closer to their users' tastes. Perhaps one day, not too far away, dating apps will become so personalized and customized that they'll do away with generic features completely.