Introduction: Pazzi – The World's First Autonomous Pizza Robot

Pazzi is the world's first autonomous pizza making robot. By building an autonomous restaurant, Pazzi Robotics is revolutionizing the fast-food industry. With increasing public health and safety concerns, quest for quality and traceability, and labor constraints, the definition of "Fast Food of the Future" is changing. Additionally, Pazzi is dramatizing robotics to change its approach. The show cooking experience is providing an emotional approach to the dining experience while providing autonomy to the consumers (from ordering to collecting their meal). It has been pioneering fast-food automation since its start in 2013 providing the most advanced tech.
This is the first autonomous pizza robot in the world, called Pazzi, which means crazy in Italian. With this machine, you can make multiple pizzas at once.
Also Read: Robot Powered Pizza Chain Of The Future.
Source: YouTube | Video Copyrights DW
What is Pazzi robotics?
Pazzi Robotics is a cloud-connected platform that combines robotics and machine learning, developed by our R&D team, to allow our restaurants to operate completely autonomously. It Delivers customized pizzas in 5 minutes, makes 10 pizzas at the same time, and allows a pizza every 47 seconds (80 pizzas/hour).
Also Read: AI and Recipes
Source: YouTube
Mike, the software solution
Fully operated by Pazzi's operating software. An intuitive touch-screen interface is available for managing the restaurant daily, POS integration and a customer portal, as well as B2B interfaces (Kiosk and WebApp) for ordering. Several sensors & vision software's designed by the Pazzi engineers are used to monitor the dough & pizzas' quality.
The entire operation is supervised by Mike software, including planning of the pizza making, autonomous management of the kitchen, traceability, stock management, quality control, and machine learning.
Also Read: Food Robotics – Robots Are Evolving To Take Over The Food Industry.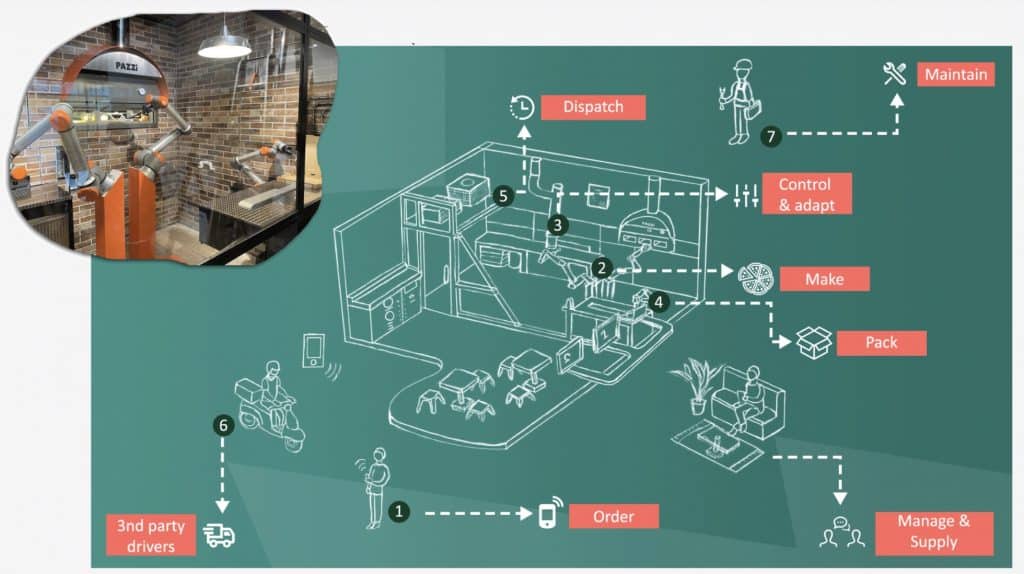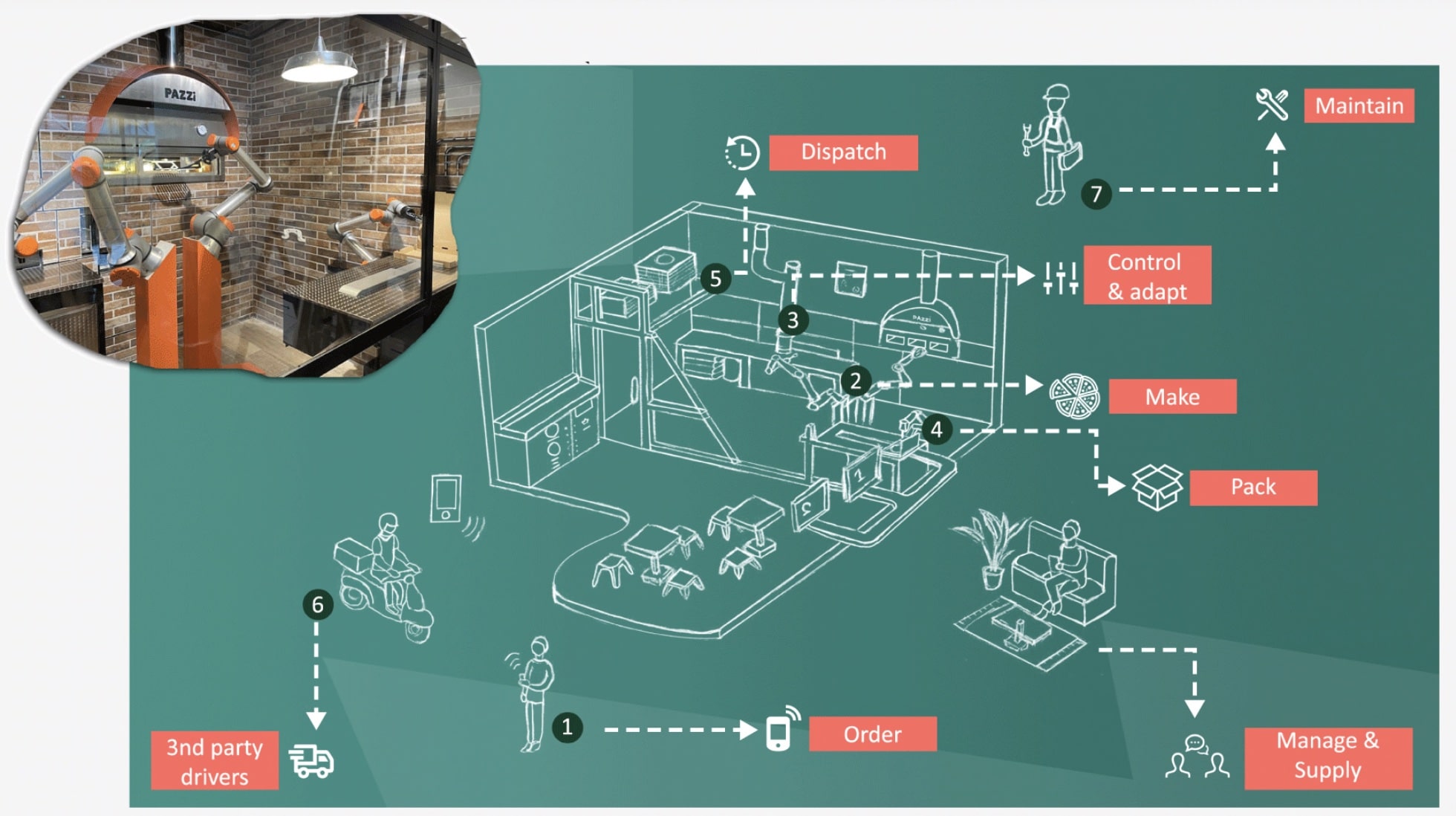 Robots for fast-good-food
PAZZI has developed a unique Plug & Play solution for operators in France or internationally:
Target clients are landlords, retailers, caterers, travel retail operators, franchisees

Different format are possible: seated, Click & Collect, drive through or delivery operating model

The PAZZI subsidiary set operator's agreements & oversees the necessary support to partners (from supply, maintenance to ops)