Introduction
The Internet of Things (IoT) is rapidly changing the way we interact with the world around us. With the increasing number of connected devices and the advancement in technology, IoT startups are shaping business models like never before. Spearheading this revolution is a group of companies across various industries.
In this blog post, we'll take you through the top 10 IoT apps and startups that you should keep an eye on in 2023. So, without further ado, let's dive right in!
Also Read: 9 Promising Artificial Intelligence Startup Ideas For 2023
Top 10 IoT apps and startups
1. iTechArt
iTechArt, a New York-based startup in the United States, is making significant strides in the IoT field. They specialize in providing custom software solutions and development services to businesses in diverse business domains. Namely, they work on GPS tracking and smart homes. iTechArt stands out due to its expertise in integrating the latest IoT technologies with artificial intelligence and cloud services to develop innovative solutions.
Their team of skilled engineers works collaboratively with clients. That way, they can create tailored software products. These solutions not only meet the specific needs of the businesses but also ensure flexibility. One of iTechArt's key strengths is its ability to stay relevant with advanced technology. It enables them to provide cutting-edge IoT solutions to their clients.
2. IOTA
IOTA is an innovative distributed ledger technology specifically designed for the IoT ecosystem. What makes IOTA unique is its Tangle technology, which looks a lot like blockchain technology. Tangle enables secure and no-fee transactions between IoT devices on a decentralized network. This technology is particularly beneficial in situations where micro-transactions are involved. For example, paying for electric vehicle charging or smart city services.
Compared to centralized networks, IOTA's distributed ledger system is more secure and resilient to malicious attacks. IOTA's decentralized, scalable, and lightweight design ensures that it can handle a massive number of connected devices without compromising its performance. This makes it an ideal solution for emerging IoT applications and industries. In fact, they have already partnered with big names like Bosch and Fujitsu.
3. Nanit
This smart baby monitor startup has captured the attention of parents worldwide. By leveraging IoT technology, Nanit provides real-time analytics insights into a baby's sleep patterns, breathing, and overall well-being. Using advanced computer vision algorithms alongside data analysis, Nanit can help parents understand their baby's sleep needs. Ultimately, they can improve the quality of life for both the baby and the parents.
For instance, Nanit gives you detailed information about your baby's head and body position during their sleep. This can help parents better understand the ideal sleeping conditions for their babies and make critical decisions for the child's health.
The Nanit system includes physical objects, such as a smart HD camera, a mobile app, and specially designed breathing wear. The camera tracks the baby's movements, while the app provides personalized sleep tracking. The breathing wear, designed to be worn by the baby, allows for continuous monitoring of the baby's breathing patterns. The company also has "smart sheets," which allow parents to measure their baby. The camera reads the measurements, sending them directly to the app.
As far as consumer wearables, mobile apps for wearables, and IoT service providers go, Nanit is certainly one to watch.
Also Read: Smart Farming using AI and IoT
4. Particle IoT PaaS
Next is a leading IoT platform-as-a-service (PaaS) provider offering an end-to-end business solution. Particle enables them to design, develop, and manage their IoT products. Particle's online platform simplifies the process of building IoT solutions by providing an integrated suite of tools. These include hardware, connectivity, mobile device management, and software products.
One of the key advantages of using Particle's IoT PaaS is its robust security features, which ensure the protection of data and devices. Additionally, Particle offers comprehensive support and resources. They have developer guides, community forums, and webinars. These assist businesses in creating successful IoT solutions.
They are active in many industries, including manufacturing, supply chain management, and HVAC. They are also at the forefront of emerging industries like smart energy, electric vehicle fleets, and fleet management.
5. AWS IoT Core
We're all familiar with Amazon. AWS IoT Core is a managed cloud service from Amazon Web Services. It enables developers to securely connect, manage, and analyze data from IoT devices. With its scalable architecture, AWS IoT Core caters to IoT solutions of any size, providing the power needed to build innovative applications. You can connect billions of physical objects without sacrificing performance or security.
Developers can take advantage of other AWS services like AWS Lambda to create rules based on data received from IoT devices. The digital platform also supports various communication protocols. That ensures seamless communication between devices and the cloud. Although Amazon isn't technically a startup, this branch of its business is relatively new. Plus, they continue to roll out innovations in the IoT space.
6. Microsoft Azure IoT
In a similar vein, Microsoft Azure IoT Suite is a powerful set of services and tools. It's also designed to help businesses build and deploy IoT applications. With its robust security features and seamless integration with other Azure services, it has a wide range of supported devices. Like AWS, Azure IoT empowers companies to unlock the full potential of IoT technology.
One of the distinct offerings of Azure IoT is its IoT Edge service. Edge enables developers to run cloud intelligence directly on IoT devices. It reduces latency and enhances overall performance. This capability is particularly beneficial for industries where real-time data processing is critical.
If you're new to the world of IoT and need assistance, Microsoft also offers consulting services. Use them to gain specialized guidance in business domains such as retail and healthcare.
7. Armis Security
In the expanding world of IoT, security is more important than ever. Armis Security is a leading IoT security company specializing in providing agentless, enterprise-grade security solutions for businesses. Their platform utilizes AI and ML to identify and protect against potential risks in IoT environments.
Armis Security's unique approach involves passive, real-time monitoring of mobile devices, networks, and applications to detect vulnerabilities and threats. This allows businesses to safeguard their IoT infrastructure without disrupting daily operations.
As the number of IoT devices continues, cyber threats will evolve. Companies like Armis Security's innovative approach to IoT security will be essential in helping businesses protect their assets and maintain the trust of their customers.
8. ITRex Group
Next up, we have ITRex Group, another IoT development company. They offer customized solutions for businesses across various industries. The team of experts works closely with clients to develop tailored IoT applications that address specific challenges.
With a focus on innovation, ITRex Group has worked on projects ranging from smart home systems to industrial IoT applications. Their ability to adapt to different industry needs blends with their expertise in IoT technologies to make them an ideal partner for businesses looking to implement IoT solutions.
For instance, they have worked with the likes of Walmart, Warner Bros., 21st Century Fox, and Dollar Shave Club.
9. IBM
IBM has been a significant player in the technology industry for decades, and its IoT division is no exception. With IBM Watson IoT, the company offers a powerful platform. These can be used to develop, deploy, and manage IoT solutions across various industries.
IBM Watson IoT harnesses the power of AI and ML, enabling businesses to gain actionable insights and data-driven insights from the vast amounts of data generated by IoT devices. This, in turn, can help organizations make more informed critical decisions and drive innovation. In other words, it prevents costly mistakes.
IBM's commitment to the IoT space is evident in its ongoing research and development efforts. They also have multiple partnerships with other industry leaders. As the IoT landscape continues to evolve, IBM Watson IoT will undoubtedly be at the forefront of new advancements, shaping the future of IoT technology.
Also Read: What Happened to IBM Watson?
10. DICEUS
Finally, DICEUS is an IoT software development company specializing in creating tailored IoT solutions. They help businesses achieve their growth objectives. DICEUS's team of skilled developers and engineers works closely with clients to understand their needs and design IoT applications that align with their strategic goals.
One of the key aspects of DICEUS's approach is its focus on user-centric design. This ensures that IoT solutions are not only functional but also user-friendly and engaging. This emphasis on user experience is critical in driving adoption. It maximizes the value of IoT technology for businesses.
Conclusion
IoT applications will continue to impact various industries, from real estate to consumer wearables, transforming the way we live and work. As new toys like connected vehicles and electric vehicles become more prevalent, IoT will play a crucial role in areas like fleet management and supply chain management.
Since the IoT landscape is constantly evolving, new startups and established players alike will keep offering innovative solutions to meet the growing demands of businesses and consumers. As we move forward into 2023, these 10 IoT companies are poised to lead the charge in shaping the future of IoT technology. From developing mobile apps for wearables to utilizing artificial intelligence and analytics insight for data-driven decision-making, they will be the key to advancements in IoT.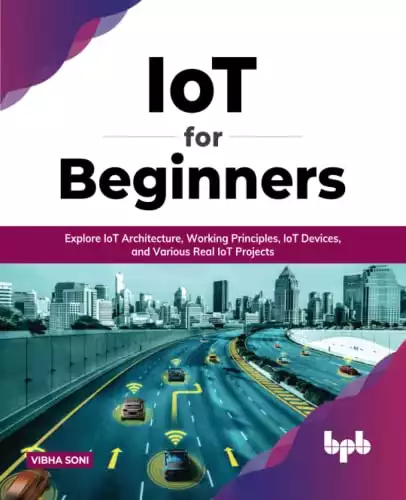 References
"A Full-Stack IoT Platform-as-a-Service." Particle Industries, Inc., https://www.particle.io/platform/particle-iot-platform-as-a-service/. Accessed 6 Apr. 2023.
"AWS IoT Core." Amazon Web Services, Inc., https://aws.amazon.com/iot-core/. Accessed 6 Apr. 2023.
"Azure IoT – Internet of Things Platform." Microsoft Azure, https://azure.microsoft.com/en-us/solutions/iot/. Accessed 6 Apr. 2023.
"DICEUS: Custom Software Development Company." DICEUS, 14 July 2020, https://diceus.com/. Accessed 6 Apr. 2023.
"Enterprise Software Development Company With An Innovation Mindset — ITRex." ITRex, 8 Apr. 2020, https://itrexgroup.com/. Accessed 6 Apr. 2023.
"Home." IOTA, https://www.iota.org/. Accessed 6 Apr. 2023.
"IoT Solutions." IBM, https://www.ibm.com/cloud/internet-of-things?utm_content=SRCWW&p1=Search&p4=43700064670130985&p5=p&gclid=EAIaIQobChMIwZ-HtIeU_gIVv_XjBx1QkwkXEAAYASAAEgK1hPD_BwE&gclsrc=aw.ds. Accessed 6 Apr. 2023.
"Nanit Pro Smart Baby Monitor Tracks Sleep and Breathing." Nanit, https://www.nanit.com/. Accessed 6 Apr. 2023.
"Protect Your Extended Asset Attack Surface." Armis, 13 Sept. 2022, https://www.armis.com/. Accessed 6 Apr. 2023.
"Software Development Company." iTechArt Group | Custom Software Development, https://www.itechart.com/. Accessed 6 Apr. 2023.