Introduction
The Chandrayaan-3 mission reached an extraordinary milestone on August 23, 2023, when it successfully completed a soft landing on the Moon's South Pole. Orchestrated by the Indian Space Research Organization (ISRO), India's leading space agency with significant contributions in remote sensing and weather forecasting, this mission set new benchmarks in planetary exploration. Utilizing autonomous technology and Artificial Intelligence, the Vikram lander and Pragyan rover made a perfect launch and subsequent lunar landing. The mission leveraged ISRO's expertise in solid motor production and past experiences from missions like LVM3-M3 to attain this groundbreaking achievement.
The primary objective of the Chandrayaan-3 landing was not just to demonstrate technological prowess, but to carry out rigorous scientific research. The Vikram lander and the Pragyan rover were equipped with advanced instruments designed to explore the lunar surface for water and other minerals. This was a pivotal task, offering clues about the Moon's geological history and its potential to sustain future human missions. Using its established capabilities in remote sensing, ISRO aimed to bring a new dimension to our understanding of the Moon, particularly its resource-rich South Pole.
ISRO's Chandrayaan-3 mission has significantly shaped the future roadmap of planetary exploration, not only for India but for the global scientific community. The mission's successful landing and its focus on discovering water and minerals have made it a landmark event in the annals of space exploration. It serves as a glowing testimony to the capabilities of ISRO in diverse fields like weather forecasting, Earth observation, and now, lunar and planetary exploration. With this, India has solidified its reputation as a formidable player in the space arena, while also highlighting the invaluable role of international cooperation in unlocking the secrets of our solar system.
Also Read: AI And Space Exploration: Current and Future Applications.
Cost Context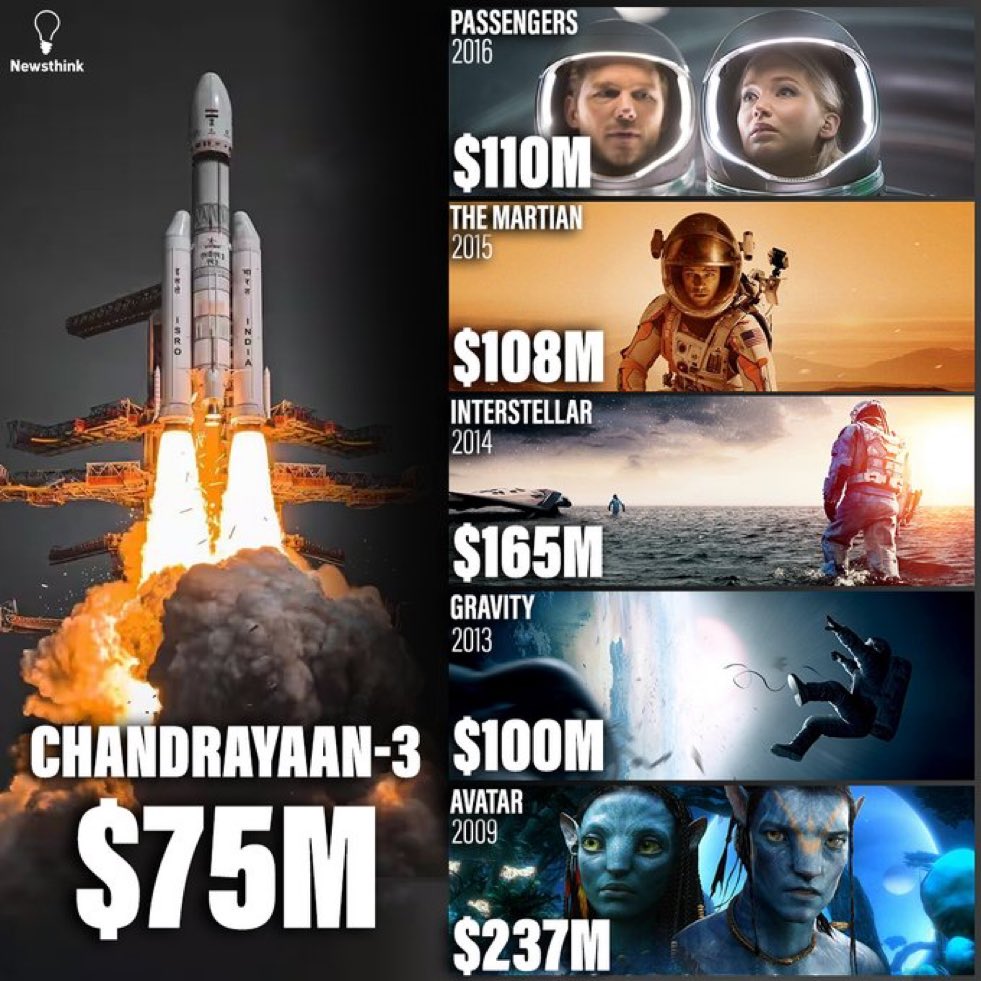 Also Read: The Age of Artificial Intelligence
Meet The Heroes of Chandrayaan 3
S Somanath, Isro Chairman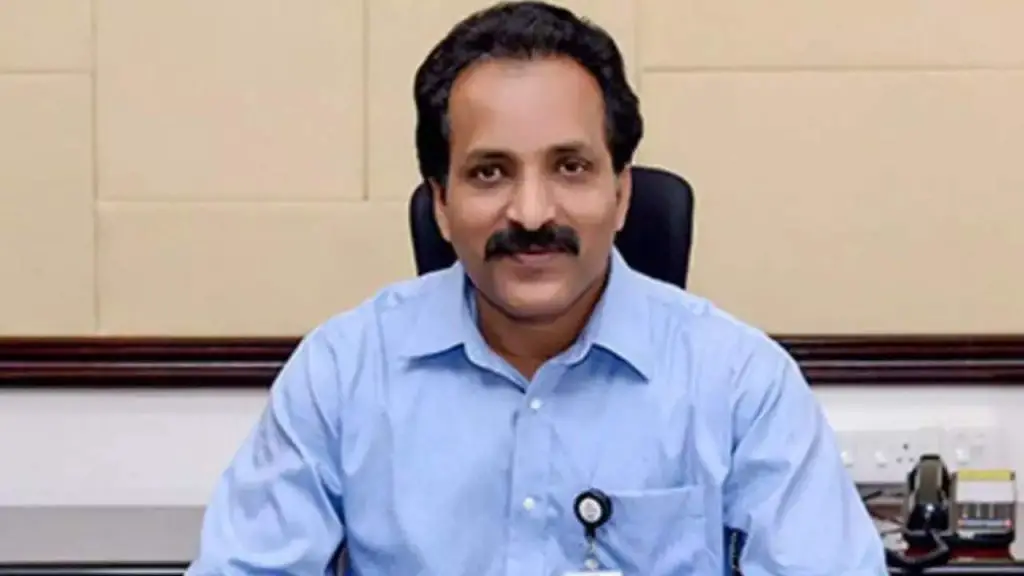 S Somanath assumed leadership of the Chandrayaan-3 project within a year of his appointment as the ISRO Chairman. Born in Kerala in 1963 to a Hindi teacher, he pursued Mechanical Engineering at Thangal Kunju Musaliar (TKM) College of Engineering before specializing in Aerospace Engineering at the Indian Institute of Science (IISc). Somanath began his career at the Vikram Sarabhai Space Centre (VSSC) in 1985, making significant contributions to the Polar Satellite Launch Vehicle (PSLV) project. By 2010, he had risen to the position of Deputy Director at VSSC, later serving as the Director of Liquid Propulsions System Centre in Thiruvananthapuram from 2015 until 2018.
P Veeramuthuvel, Project Director of Chandrayaan-3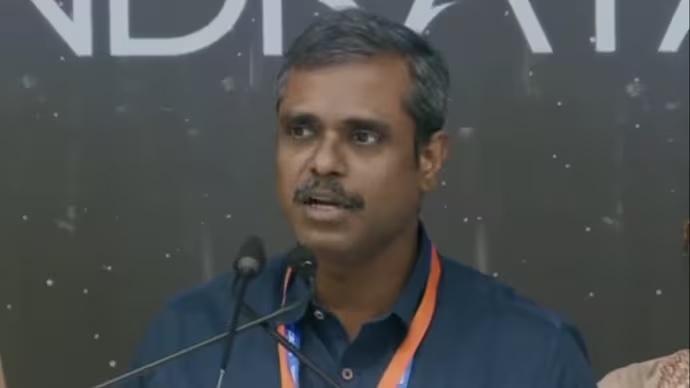 Born in Tamil Nadu's Villupuram in 1976, P Veeramuthuvel served as the Project Director for Chandrayaan-3. The son of a Southern Railway technician, Veeramuthuvel first obtained his Master's degree from the National Institute of Technology in Trichy. Before joining ISRO in 2004, he gained experience in both the private sector and public institutions like Hindustan Aeronautical Limited's Helicopter Division. Over the years, he climbed the ranks at ISRO, acquiring a PhD from IIT Madras and eventually becoming the Deputy Director of the space infrastructure programme office.
S Unnikrishnan Nair, Director of Vikram Sarabhai Space Centre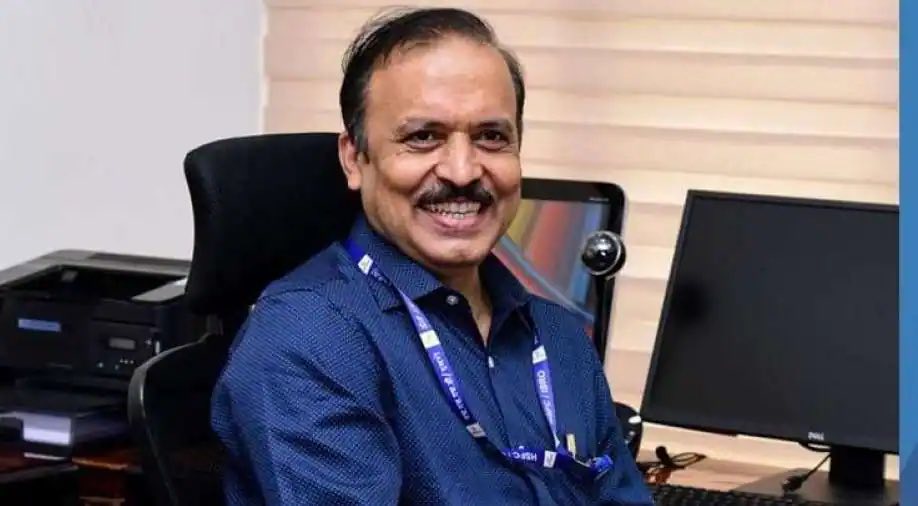 S Unnikrishnan Nair, the Director of Vikram Sarabhai Space Centre, led the team that engineered the LVM3-M4 rocket, which launched Chandrayaan-3 into space. Born in Kottayam, he completed his Mechanical Engineering degree from Mar Athanasius College of Engineering and later received advanced degrees from the Indian Institute of Science and IIT Madras. Before becoming VSSC's Director in 2022, Unnikrishnan was the Director of the Human Space Flight Centre in Bengaluru and received the ISRO Team Excellence Award for his role in the Space Capsule Recovery Experiment (SRE).
M Sankaran, Director of U R Rao Satellite Centre.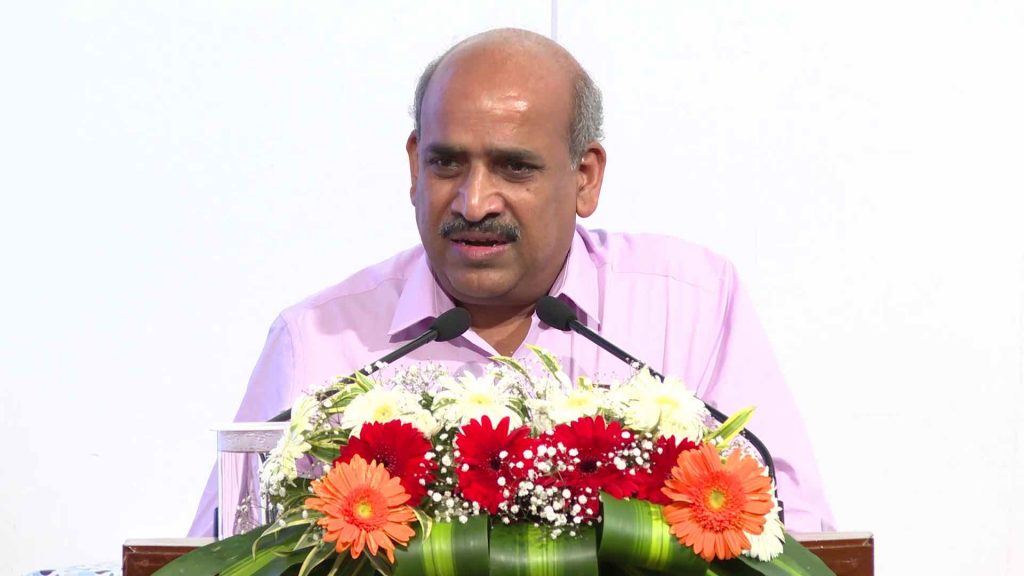 M Sankaran took the helm as the Director of U R Rao Satellite Centre (URSC) in June 2021. Under his guidance, the URSC team specializes in crafting satellites that meet a range of ISRO's needs, from communication and weather prediction to remote sensing and planetary ventures.
Mohana Kumar, Mission Director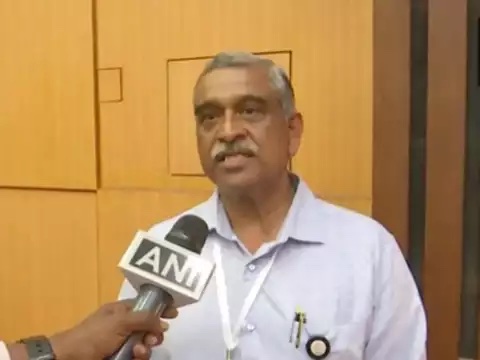 S Mohana Kumar, a senior scientist at Vikram Sarabhai Space Centre, acted as the Mission Director for the LVM3-M4/Chandrayaan-3 mission. Prior to this role, he led the commercial launch of the One Web India 2 satellites on board the LVM3-M3 mission. Mohana Kumar praised the reliability of the LVM series and emphasized the team's commitment to improving its safety and launch frequency.
A Rajarajan, Chief of Launch Authorization Board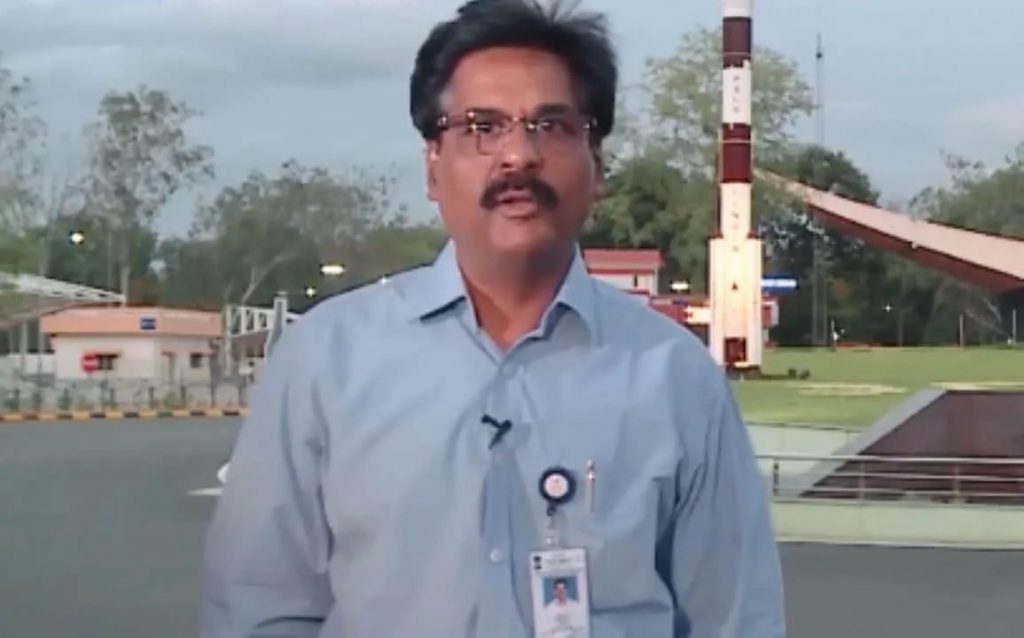 A Rajarajan serves as the director of the Satish Dhawan Space Centre SHAR in Sriharikota, the primary spaceport of India. Responsible for overseeing solid motor production and launch complex infrastructure, he played a critical role in Chandrayaan-3's launch, as well as in other ISRO programs like the Human Space Programme (Gaganyaan) and the Small Satellite Launch Vehicle (SSLV).
Kalpana Kalahasti: Deputy Director of Chandrayaan 3.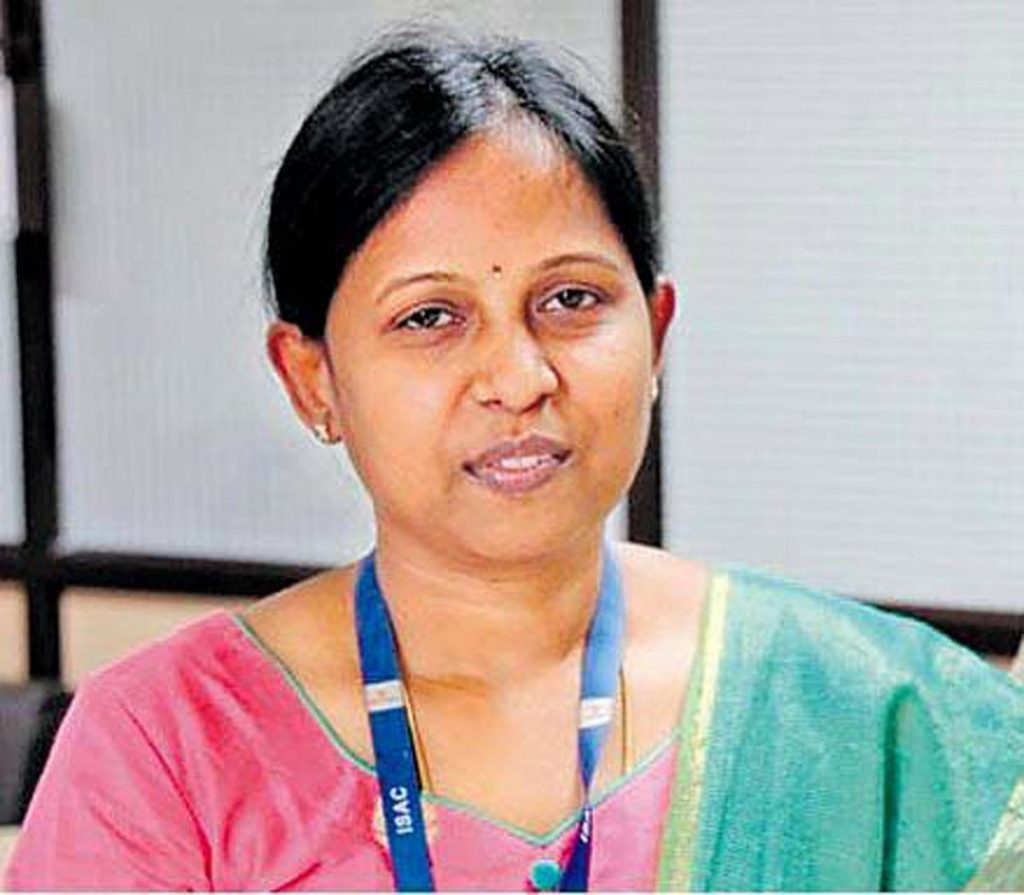 Kalpana Kalahasti served as the Deputy Director of Chandrayaan-3. A Bengaluru native born in 1980, she is an IIT Kharagpur Aeronautical Engineering graduate who joined ISRO in 2003. Kalpana contributed to past missions like Mangalyaan and Chandrayaan-2 and has been instrumental in multiple successful satellite launches.
Ritu Karidhal Srivastava: Deputy Operations Director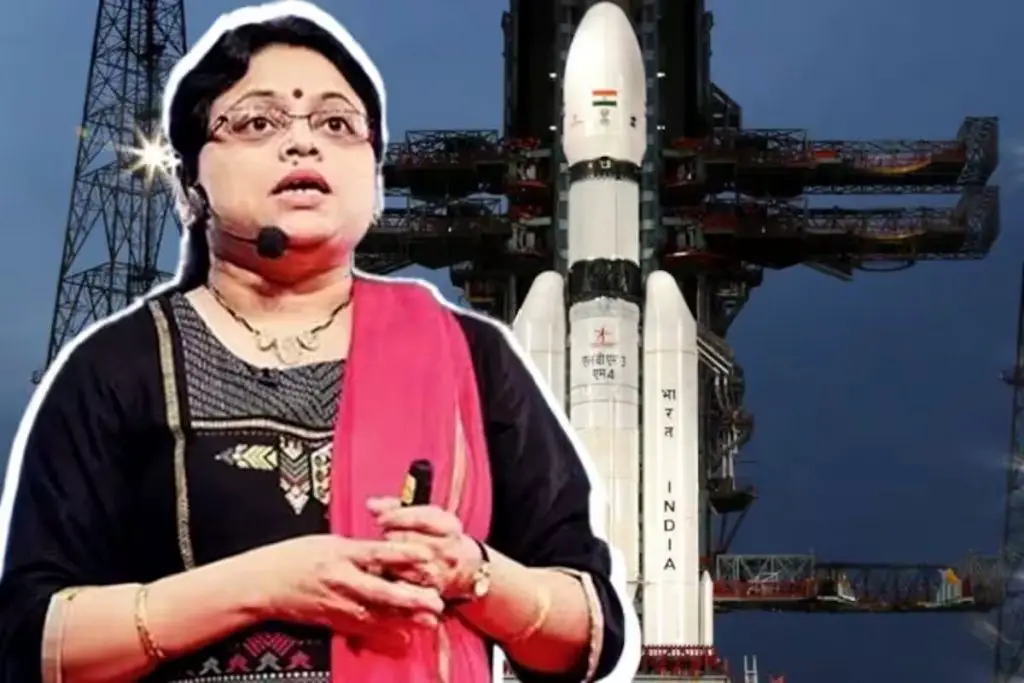 Ritu Karidhal Srivastava has earned the nickname of one of India's 'Rocket Women.' Born in 1975 in Lucknow, she completed her Master's in Physics before embarking on a PhD program at the same university. She later transitioned to Aeronautical Engineering studies at the Indian Institute of Science in Bengaluru. With an impressive roster of awards to her name, including the ISRO Young Scientist Award and Women Achievers in Aerospace, Ritu served as the Deputy Operations Director for Chandrayaan-3.
Unknown Scientists.
While these are some of the key figures, the credit for Chandrayaan-3's success extends to a broader team of ISRO scientists, engineers, technicians, and other staff who collectively brought this historic mission to fruition.
Apart from the above-mentioned scientists, several reports said that close to 54 women scientists and engineers worked directly on Chandrayaan-3. They worked in various capacities including associate and deputy project directors and project managers of various systems that were required for Chandrayaan's successful launch.
Conclusion
The successful soft landing of Chandrayaan-3 on the Moon's South Pole on August 23, 2023, marks a monumental milestone not just for the Indian Space Research Organization (ISRO) but for the global scientific community at large. It wasn't just a triumph of technology but also a testament to the relentless dedication, ingenuity, and collaborative spirit of the scientists, engineers, and technicians involved. The mission's pioneering use of advanced autonomous technology and Artificial Intelligence set a new standard for robotic space exploration, serving as an inspiring example of what human intellect and teamwork can accomplish.
Each scientist played a unique and invaluable role, whether it was in the design and optimization of lunar landers, the production of solid motors, or the successful deployment of the Pragyan rover. Leaders like S Somanath, P Veeramuthuvel, and S Unnikrishnan Nair were the pillars who steered the mission's architecture, while countless Unsung Heroes worked behind the scenes to solve intricate problems in planetary exploration, remote sensing, and weather forecasting.
The efforts of the Chandrayaan-3 team have not only propelled India into a leadership role in space exploration but have also laid the groundwork for future missions aiming to explore the Moon's potential for resources like water and minerals. The mission sets the stage for India and the world to continue their pursuit of knowledge and exploration beyond our planet, exemplifying the limitless possibilities when scientific curiosity is met with unyielding determination.
The success of Chandrayaan-3 is a collective achievement that will be celebrated for years to come, serving as a beacon of inspiration for future generations of scientists, explorers, and dreamers.
Also Read: Robots In Space
References
Indian Space Research Organisation. http://www.isro.gov.in. Accessed 25 Aug. 2023.