AI music generators sounds challenging for a lot of people who are creative. Although many of us are concerned about the future, we know little about how it works and how related products work. Here's what you need to know about AI music generators.
Also Read: AI Generated Music from Audio Wave Data 
How Do AI Music Generators Work? 
For quite some time artificial intelligence has helped music composers make music. The idea of verbasizer, an app developed by David Bowie back in the 90s, was to take the literary source material and randomly reorder the words in order to create new combinations of words to be used as lyrics in literature.
In order to generate music using AI, we have to feed the algorithm a lot of data covering a diverse set of genres. The deep learning network that analyzes large amounts of data to find patterns, like chords, tempo, length, and how notes relate to each other.
Although the music produced by an AI music composers is convincing on a smaller scale, it remains to be seen how the music is appreciated. Let's dive in to some of the tools that help generate AI based music.
Also Read: These Pieces of Music Were Created Using Artificial Intelligence (AI)
MusicLM is a new product by Google. This is a text to music generator and while you cannot play with this tool yet, Google has released audio samples that you can listen to generated by this model.
The results are stunning, the music generated through the model from paragraphs of text can identify a Genre, and instrument as well. In fact, MusicLM can simulate human vocals and while it seems to get the tone and overall sound of voices right, they are a long way off in terms of quality of sound. The best way to describe it is that they sound grainy and some work still needs to be done to improve the quality of sound, and voice.
Hierarchical sequence- to-sequence modeling task – Source – Google.
Source: YouTube
Soundraw.io is an AI music generator that allows you to customize music or songs using bits and songs created by AI. Soundraw is an innovative composition tool for creators.
Create songs that match your content perfectly in minutes and with no music composition knowledge.
When you use stock audio in a video, for example, you have to spend a lot of time searching for the right song: a piece that has the right length and that matches the mood and the progression of your video. If your video has a climax at 00:15 but the song happens to be quite at that time, there's nothing you can do about it. You need to discard the song and keep searching.
With Soundraw, instead of spending hours searching for the music you need, the AI creates it for you in seconds. Just tell the AI how you need your song to be and let it generate dozens of variations. Pick up one you like and customize it further to make it match your content even better!
Pros:
Easy to use
Combination of AI and Manual tools
This plug-in is compatible with Chrome and Premiere Pro and can be used on either platform
Cons:
Price:
Annual Plan – $16.6/ mo
Monthly Plan – $19.9/mo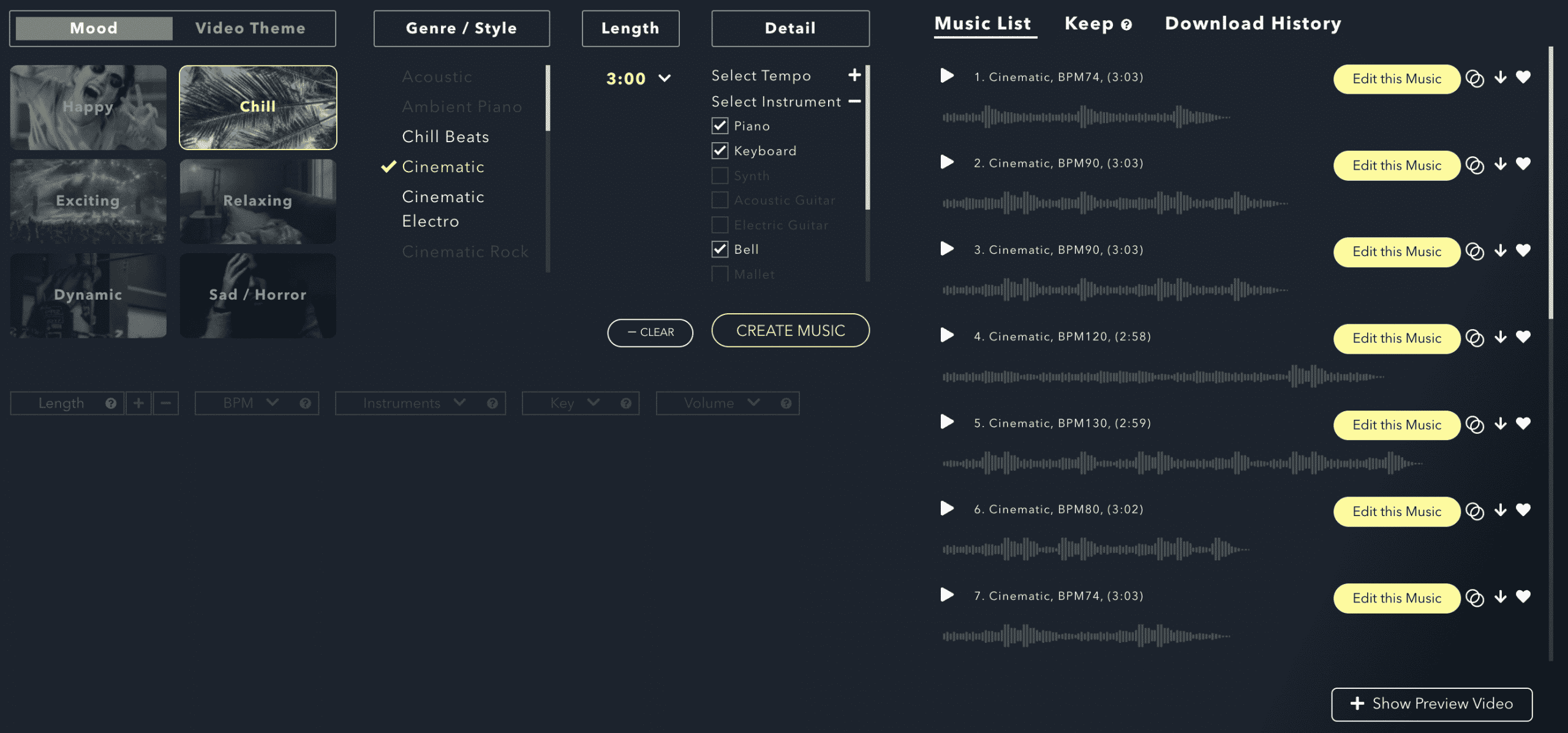 Amper sounds unique because it is. Everything in Amper's system is constructed from scratch. They may utilize AI, but their sounds are far from synthetic.Amper's AI doesn't compose music for you, it composes with you. You have full control to shape Amper's output. Swap out instruments, change the timing of key moments, even change the entire composition style. The AI that lets humans take control.
You can change the tempo, the key, mute individual instruments, or switch out entire instrument kits to change the mood of the song you're creating. Amper AI builds tracks from prerecorded samples and spits out actual audio, not MIDI. You can then export the audio as a whole or as individual layer.
The free version of this platform simplifies the process of creating soundtracks by allowing you to create music in a variety of genres using AI-generated algorithms.
Pros:
Easy to use
Edit soundtracks
Cons:
Limitations on the free version
Expensive
Price:
In addition to composing emotional soundtracks for advertising and video games, AIVA also composes music for movies and TV shows.
It can perform advanced editing of existing songs, as well as generate music using a preset style. It can also assist people with a demand for more-specialized music compositions.
Whether you are an independent game developer, a complete novice in music, or a seasoned professional composer, AIVA assists you in your creative process. Create compelling themes for your projects faster than ever before, by leveraging the power of AI-generated music.
If you are not in need of a more customized, advanced, and powerful AI music composer, then it is perfectly fine to use the free version of the program, however, the paid version is also worth looking into.
Pros:
A free version.
Soundtrack editing.
Cons:
Price:
First Tier – Free
Standard Tier – Euro 11 / Month, Annual Plan
Pro Tier – Euro 33 / Month, Annual Plan

With this online artificial intelligence music generator, you will be able to choose from a variety of scenes, moods, and genres to create music for any video.
For the soundtrack to be generated, you need to upload a video and select the style you wish to use. After you've registered and subscribed, click on the Create Music button to start the process.
Depending on how much you like it, you can choose to subscribe to the whole download or just download the previews. While the music produced may not be the most creative, you can generate a piece of background music for your video without worrying about copyright issues.
Pros:
Cons:
Editing soundtracks not possible.
Price:
Annual Plan – $ 4.99/month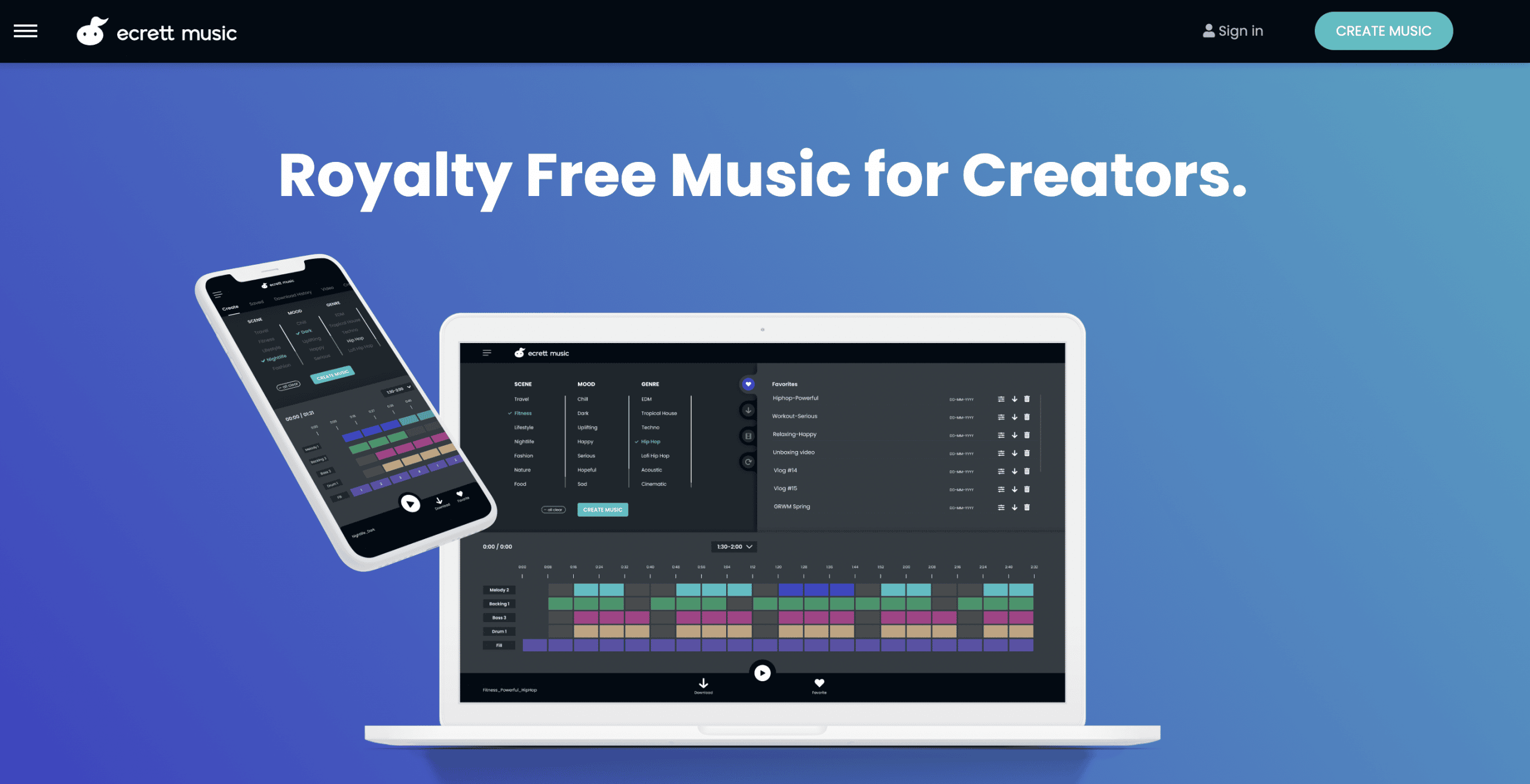 This is an application for creating studio-quality music on your phone using your natural voice with the help of an artificial intelligence platform powered by Web 3. By humming a melody, the app will automatically produce a whole song based on the melody you hummed.
The generated music can also be accompanied by vocals and adjusted with 5 different effects. Through Humtap AI music composer, you can save all the tracks and videos you create; you can also add vocals.
Pros:
Produce pretty good music
iOS compatible.
Cons:
Price:
This iOS-based app is designed for both skilled musicians and music enthusiasts to create new melodies in a quick way. The music you create through Amadeus Code can be exported as audio and MIDI files to a DAW of your choice for further creative production.
The ultimate custom music toolkit for producers. Get access to three powerful tools to make your own music: an intelligent synth recreating entire synth stacks from charts topping hits, a library of release ready assets, and an AI assistant to write hooks for you.
Pros:
Powerful data sets
Can be exported as audio and MIDI files
Cons:
The quality of the produced music may not be that good
Price:
Free
Annual plan – $25/month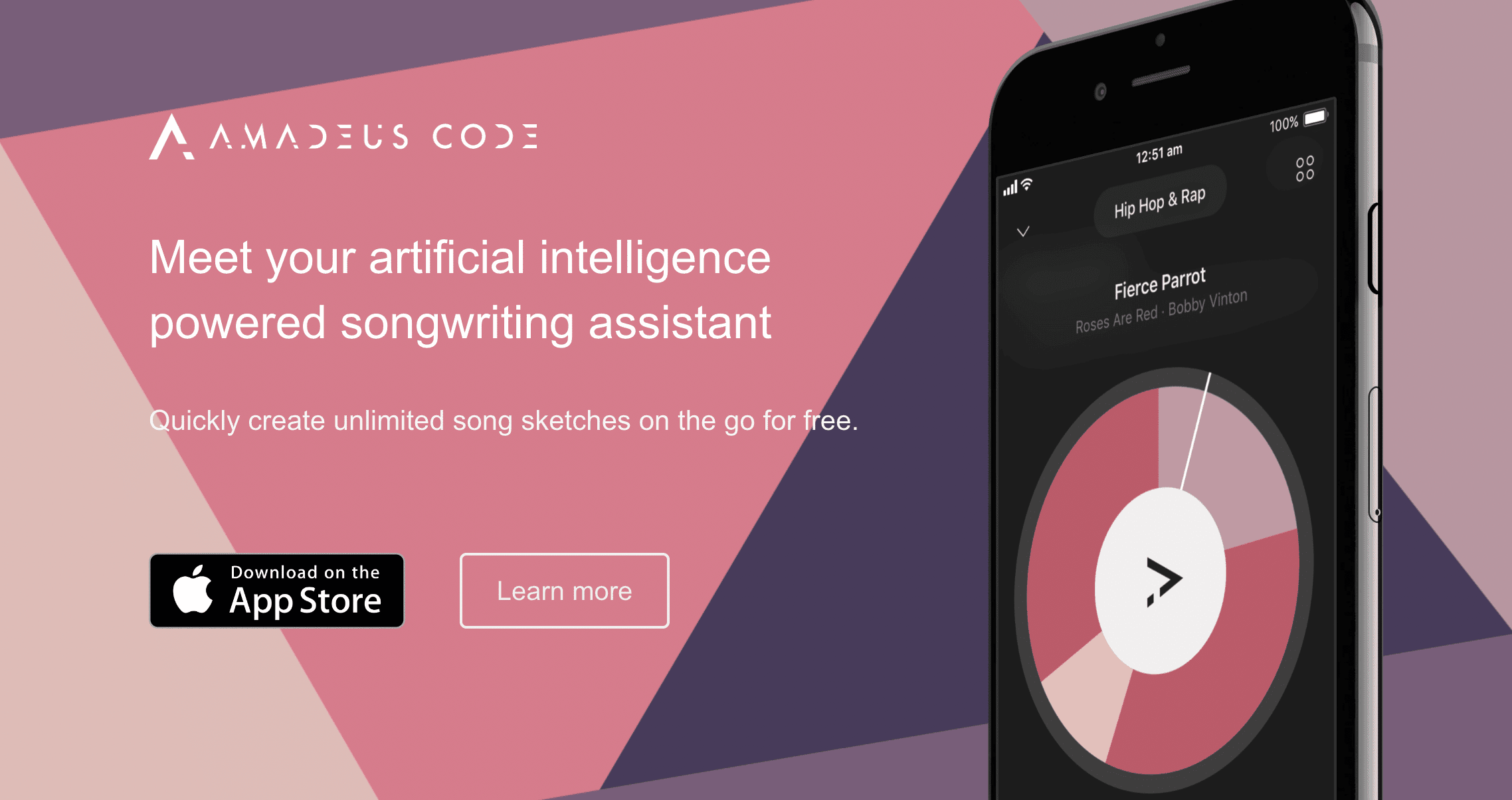 With a unique combination of tones, rhythm, and instruments, Computer generates creative music through an algorithm. Computoser is an "artificial intelligence" algorithm that turns the computer into a music composer. Each track you hear is algorithmically generated.
The interface is quite clean and easy to comprehend. You can also download the generated music if desired. It supports to export audio in MIDI, MP3 and MusicXML format. And you don't need to worry about the license issue.
Pros:
Cons:
Can't edit the generated music
Price: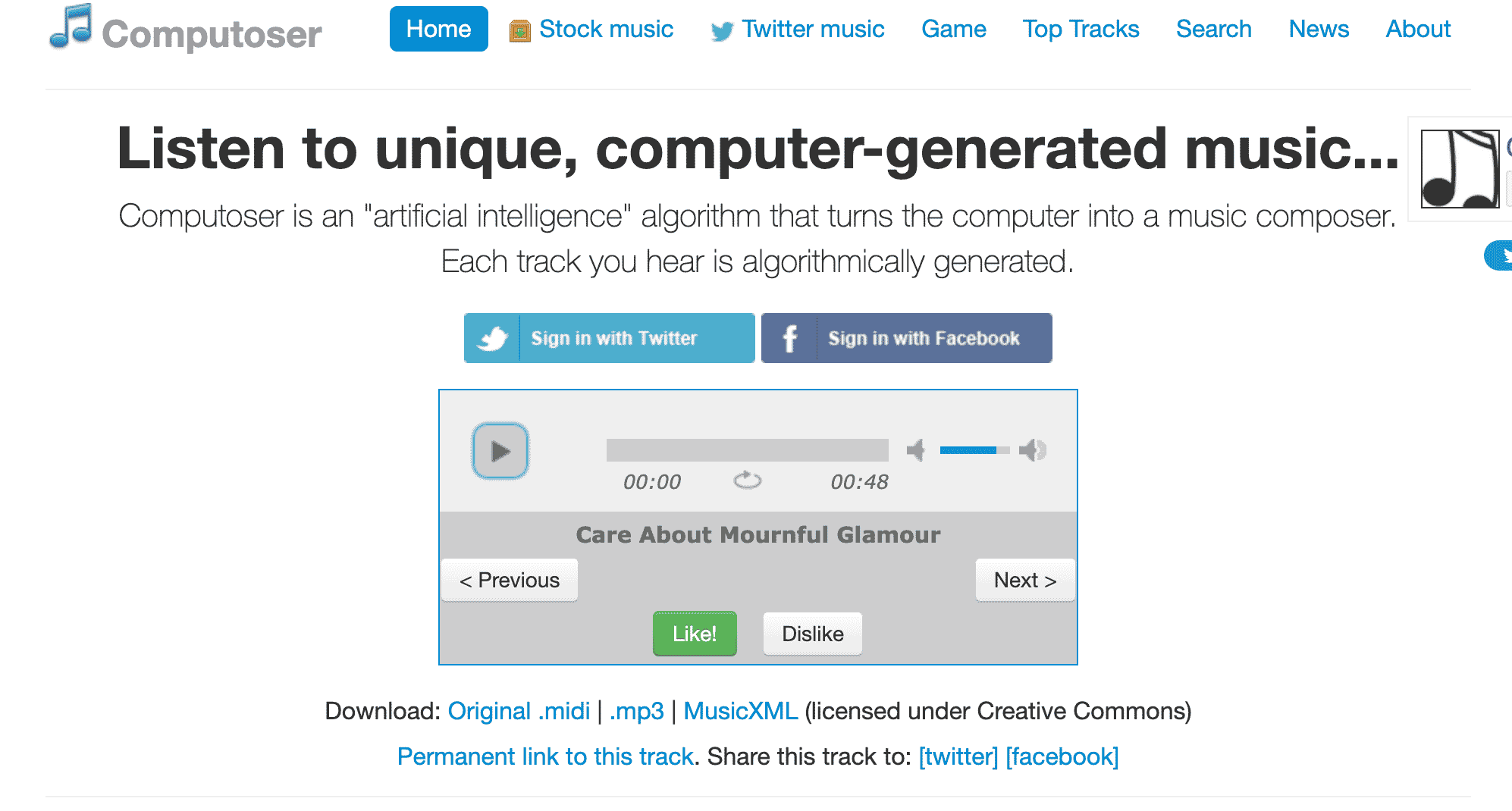 An open source research project exploring the role of machine learning as a tool in the creative process.
This infinite drum is one of Magenta's available prebuilt tools. As its name suggests, this is a drum machine composed of everyday sounds that were organized through machine learning. According to the GitHub description, "The computer wasn't given any descriptions or tags—only the audio."
This technique is called t-SNE, which gets similar sounds closer together so you can use the map to explore similar neighborhoods and even make beats with the drum sequencer.
The interface is quite simple to use.
Pros:
Data set is composed of everyday sounds, which is quite interesting and creative
Cons:
Generated videos are not downloadable.
Price: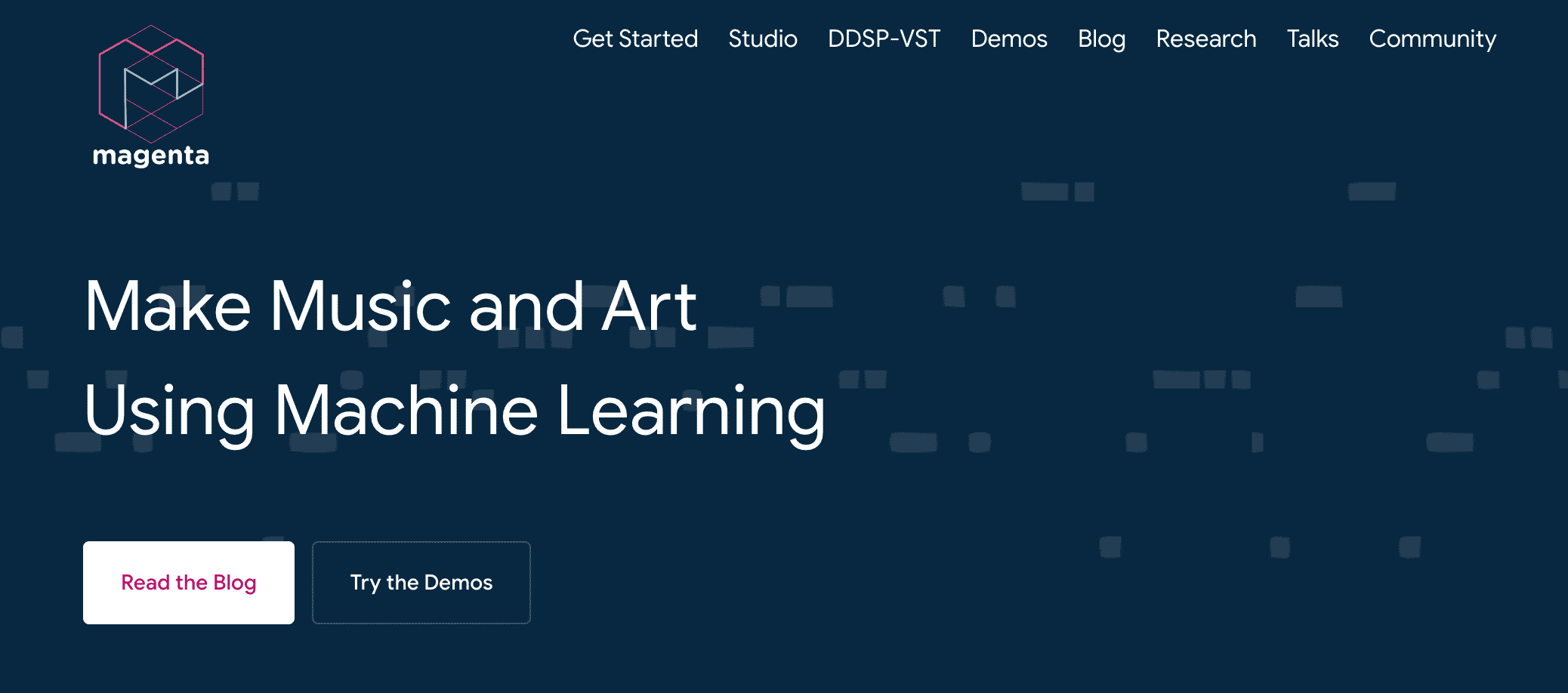 In technical terms, this Chrome Music Lab platform cannot generate music based on a vast amount of data automatically, so it is not an AI music composer. The tool is just designed to make nearly anyone compose a piece of music.
On the interface, beats are represented on an X-axis and tones are represented on the Y-axis. It is very easy to use tool to compose music. You can sing into the mic by plugging it into the computer.
Pros
Composing music is easy and fun!
Cons
Can not generate music automatically
Price: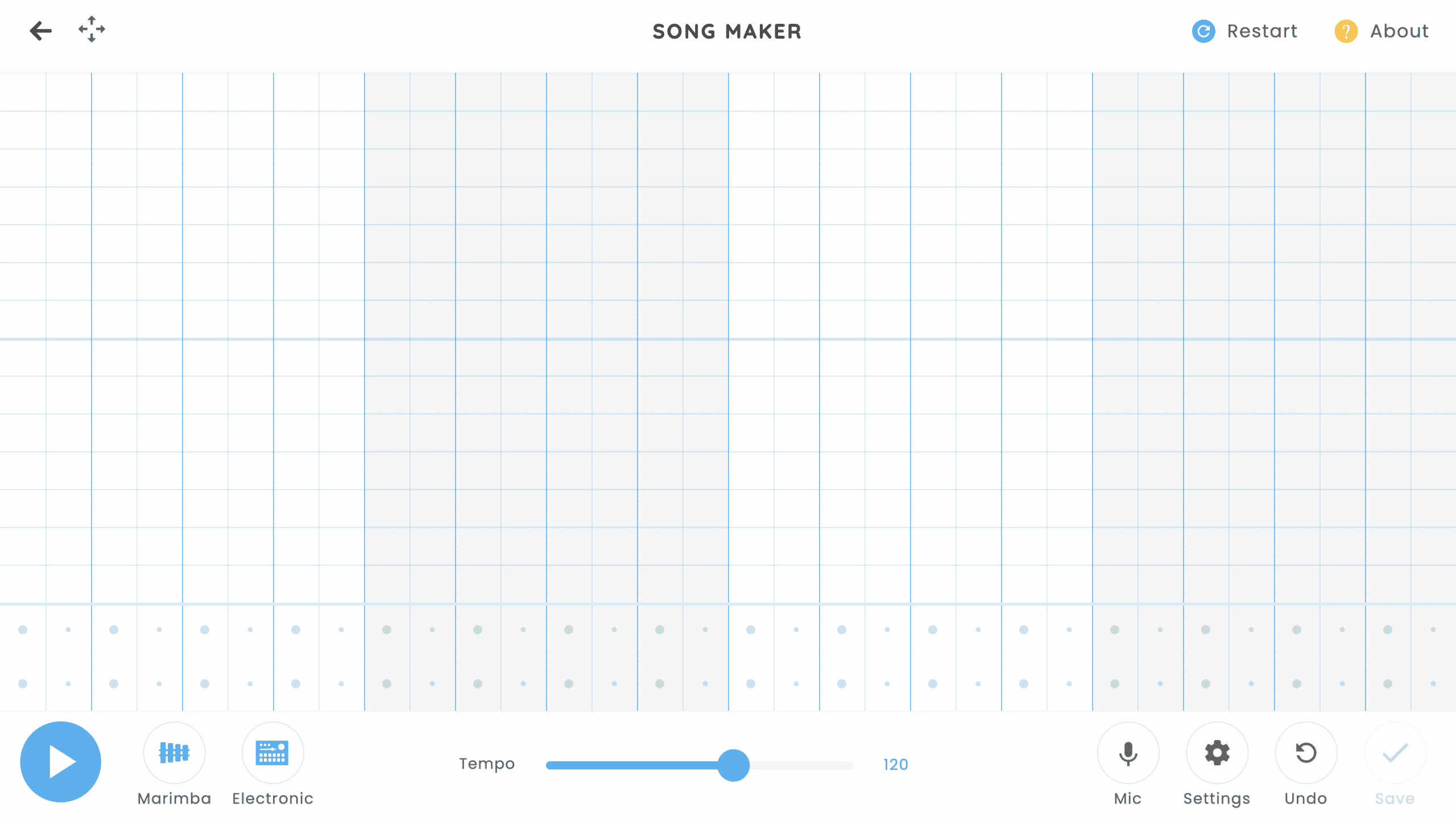 A website such as this does not allow you to create your own song based on the preferences you have, whereas one such site may allow you to create your own song based on the preferences you have. It simply provides a series of AI-generated music for you to enjoy, just as its name suggests.
Those looking for AI-generated music composers for their videos or something like that may not find this to be the best option. You can use this website, however, if you just want to listen to some AI-generated music or enjoy it.
Pros
Offline access with subscription.
Cons
Can't generate your own music
Price:
Subscription plans start from $3 per month paid annually.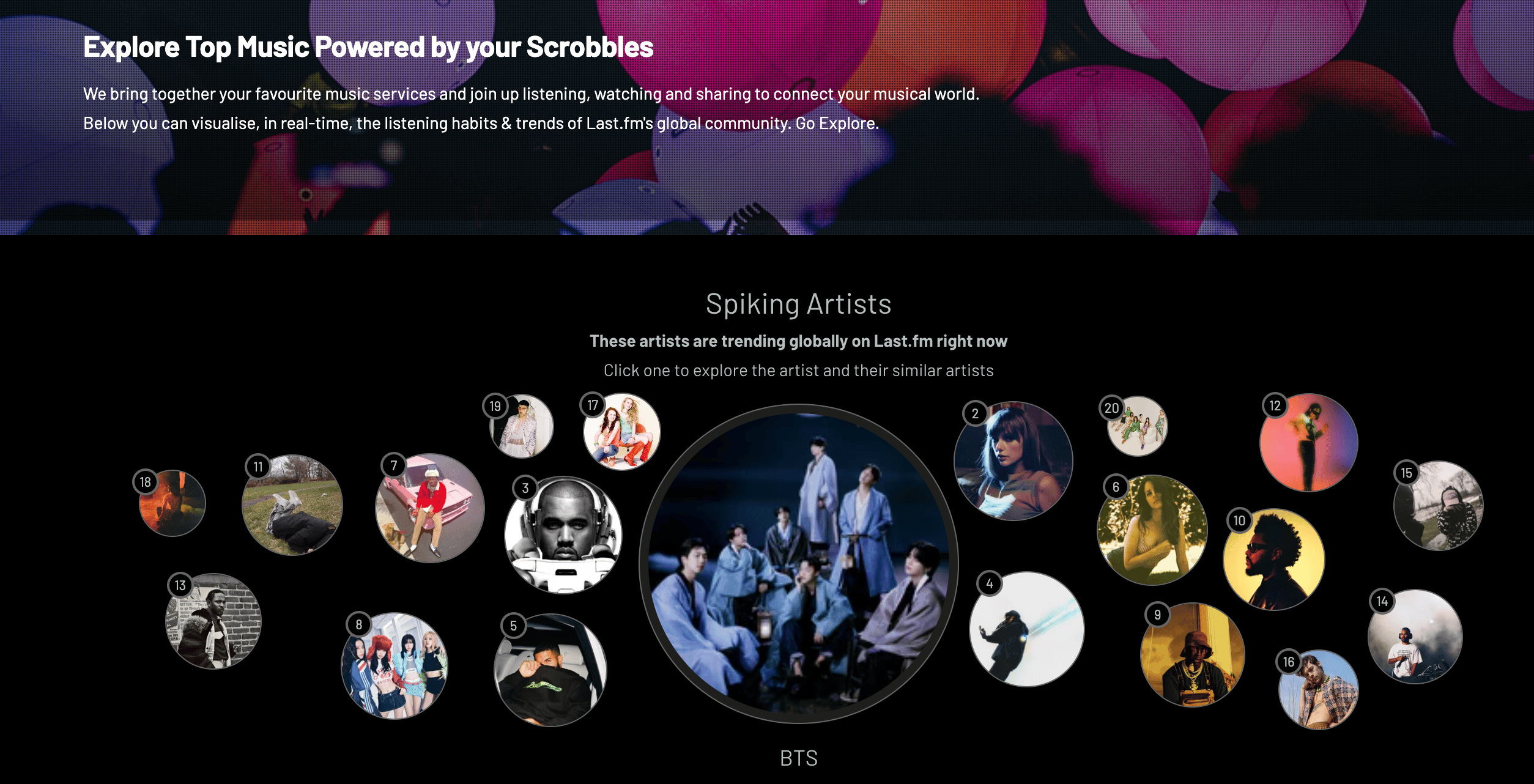 Using OpenAI's MuseNet online music generator, you can create music in as many as 10 different styles and with as many instruments as you want. It is a new online tool about AI music generator.
MuseNet, a deep neural network that can generate 4-minute musical compositions with 10 different instruments, and can combine styles from country to Mozart to the Beatles. MuseNet was not explicitly programmed with our understanding of music, but instead discovered patterns of harmony, rhythm, and style by learning to predict the next token in hundreds of thousands of MIDI files. MuseNet uses the same general-purpose unsupervised technology as GPT-2, a large-scale transformer model trained to predict the next token in a sequence, whether audio or text.
It is able to analyze music over long intervals by using a deep neural network trained on MIDI files gathered from online sources.
Check out SOUNDCLOUD's website for samples. But for now, you are only allowed to listen to AI-generated music instead of creating your own.
Pros:
Number of samples available
Cons:
Can't generate your own music
Price: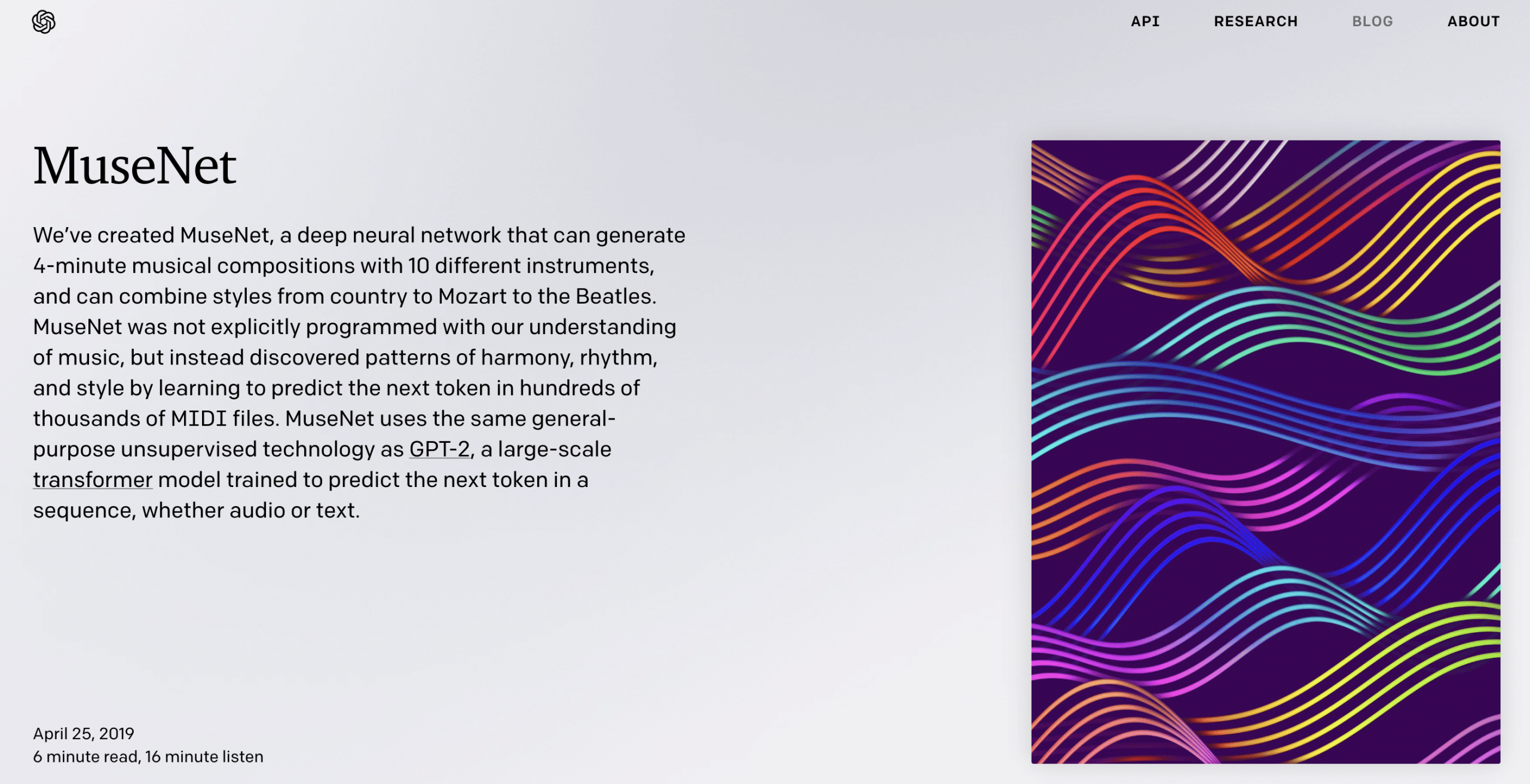 Also Read: AI powered song writer
AI Music Generators: Can They Replace Musicians?
Some of you may wonder if AI music generators are as good and creative as human composers? May be not. Will it destroy jobs? May be, yes. What about musical copyright? We think it will level the playing field. Will it ever be able to do this without a human? In the future may be. We think humans will play a larger role in the music industry helping shape the guidelines around AI music generators.
References
"The Future of AI and Music Production." BPM Music, 7 Apr. 2022, https://blog.bpmmusic.io/news/the-future-of-ai-and-music-production/. Accessed 6 Feb. 2023.
McFarland, Alex. "7 'Best' AI Music Generators (February 2023)." Unite.AI, 19 Oct. 2022, https://www.unite.ai/best-ai-music-generators/. Accessed 6 Feb. 2023.
Wu, Garling. "5 Impressive AI Music Tools Worth Checking Out." MUO, 22 Oct. 2022, https://www.makeuseof.com/best-ai-music-tools/. Accessed 6 Feb. 2023.
bycloud. "Google's MusicLM: Text Generated Music & It's Absurdly Good." YouTube, Video, 28 Jan. 2023, https://youtu.be/2CUKU2iAzAs. Accessed 20 Feb. 2023.